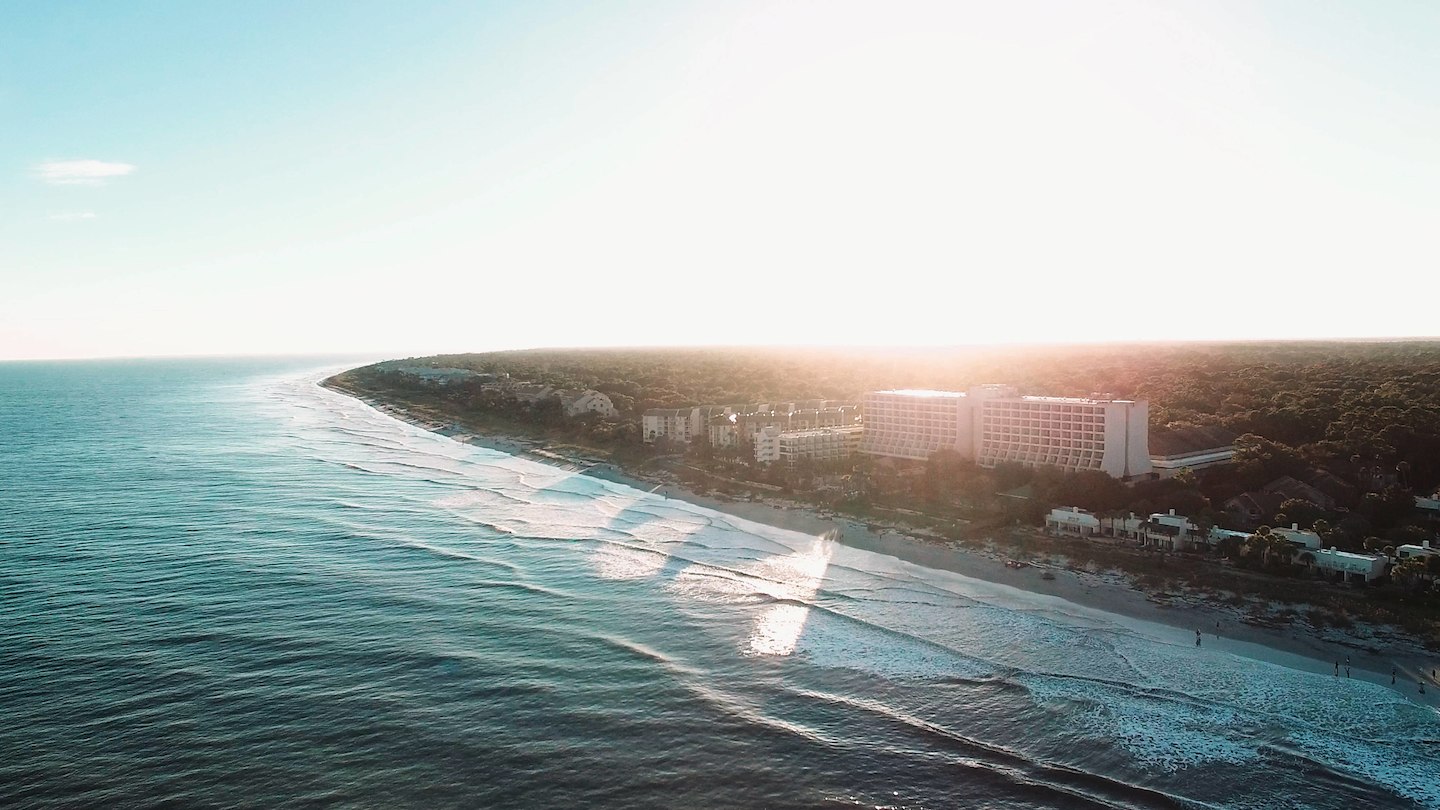 The 2021 SCMGMA Annual Conference
Please Join Us August 24-29, 2021!
SCMGMA hosts an annual two-day educational conference designed to help you achieve excellence in your healthcare practices, processes and outcomes. National quality speakers provide in-depth presentations on current issues with personal development sessions intermingled. Numerous vendors and companies exhibit at the conference, providing additional networking opportunities. A social event is also provided.
We hope you will consider joining us for our next Annual Conference scheduled for August 24th-August 29th, 2021 at the Hilton Head Marriott Resort & Spa in Hilton Head Island, South Carolina.
Conference Speakers
Alex Nunez
Having started his career over 25 years ago, Alex has spent the last 20 in health care. Beginning as an accountant with a large, regional health insurance company, he was able to gain the understanding of the financial mechanics of the insurance industry. Since then, Alex has spent time in both the public and private sectors, including a 10 year tenure with Banner Health, one of the largest and most successful health care systems in the nation. It is with Banner where he had the chance to see multiple aspects of health care, including self-insured and self-administered medical, pharmacy and dental health insurance provision for all Banner Health employees and their dependents; administration of a Physician Hospital Organization (PHO) with fully delegated financial risk for members enrolled with major insurers; and as CFO for MediSun, an independent Medicare Advantage plan in the Phoenix metropolitan area.
This time as a divisional CFO with Banner allowed Alex to see many aspects of health care. In addition to leading the finance function for these areas, his position allowed, and required, him to engage in nearly all aspects of health care, including compliance (including ERISA, Department of Insurance, and CMS), benefit design and modeling, and operations. Importantly, it is at Banner Health that Alex had the opportunity engage in the strategic and needed move from care volume to value care. This is where his passion for moving health care to the new, sustainable model of outcomes-based fee for value took hold. Finally, Alex's most recent positions included AZ Market CFO Magellan Health – Magellan operated the behavioral health Medicaid contract with the State of Arizona for all eligible recipients in the Phoenix metropolitan area (over 600K eligible individuals) – and as CFO for Arizona Care Network (ACN). ACN is a successful large ACO that is co-owned by two large health systems.
---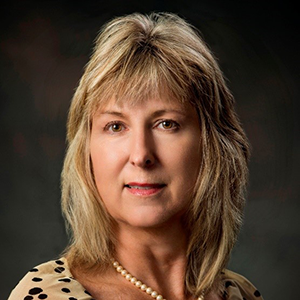 Nelda D. Fields
Nelda D. Fields, MBA, FACMPE, FHFMA, is the Director of the Healthcare Services Group at WebsterRogers LLP. With a local presence throughout the state of South Carolina and a global reach through a strategic partnership with the BDO Alliance, WebsterRogers LLP is a leading South Carolina-based accounting and consulting firm that provides a broad spectrum of assurance, tax and advisory services to clients. The firm's Healthcare Services Group specializes in providing practice management, consulting, compliance and other services to physicians, clinics, healthcare systems, ambulatory surgery centers, and other healthcare providers. As an accounting firm the Healthcare Services group also provides audit, accounting, tax, payroll and employee benefits services.
With over 30 years of experience working with both independent physician groups and hospitals, Nelda is passionate about healthcare and enjoys the ever-changing landscape. She applies her healthcare financial management and accounting knowledge to assist a wide range of healthcare entities in their strategic, financial and operational needs. Additionally, she performs outsourced management services for healthcare providers; she conducts process system reviews and recommends change to enhance the healthcare entities' overall performance. Nelda is experienced with physician compensation models, resource-based and value systems, coding and documentation, and compliance programs.
Nelda is a fellow in the Healthcare Financial Management Association (FHFMA), with specialties in the area of Patient Financial Services and Physicians' Practice Management. Nelda is a fellow in the American College of Medical Practice Executives (ACMPE). She enjoys supporting the professional organizations with educational sessions.
---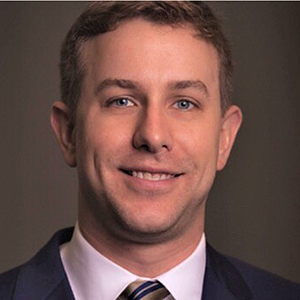 Drew Voytal
Drew Voytal, MPA
Associate Director, Government Affairs
Drew serves as an Associate Director of Government Affairs for the Medical Group Management Association (MGMA) in Washington DC. In this role, he informs and advises MGMA members on multiple federal health care policies and programs and assesses their impact on group medical practices. He is also responsible for helping MGMA advocate for member practices by providing guidance and insight to policymakers in Congress and the administration on how federal policies and programs impact physician group practices. Drew has previously worked for the CAQH Committee on Operating Rules for Information Exchange, and the Society for Cardiovascular Angiography and Interventions.
Drew attended Western Michigan University where he earned a master's degree in Public Administration with a healthcare administration focus, and a bachelor's degree in Political Science.
---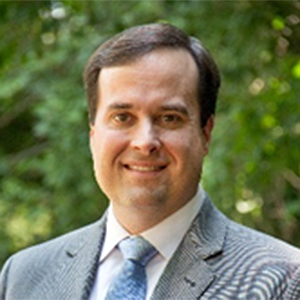 John C. Ropp III
John Conway Ropp III, M.D., M.B.A. and Fellow of the American Academy of Family Physicians was installed as the 160th President of the South Carolina Medical Association on April 25, 2021. An inauguration ceremony will follow on June 2, 2021.
A homegrown South Carolinian, Dr. Ropp was born to Linda and John Ropp at Anderson Memorial Hospital in Anderson, SC on February 6, 1975. The son of a Presbyterian pastor and elementary school educator, Johnny at age three and sisters Sarah and Emily moved from the upstate to Sumter with their parents. Relocated to the Gamecock City where his father had been called as the organizing pastor of Westminster Presbyterian Church, Johnny never knew a day without the loving support of a close family and church community. He was taught to work diligently in school, develop good friendships, and compete hard in sports. Although baseball was his favorite sport, Johnny's natural temperament was better suited to football. Playing both sports throughout high school, he was a member of the 1990 state champion Sumter High School football team. While recovering from a torn knee ligament suffered his sophomore year, he was drawn to the medical profession and its emphasis on educational rigor, intense personal interactions, ever-evolving innovations, and timeless challenges. John chose to attend The Citadel in Charleston following high school after being awarded its Star of the West Scholarship. He survived knob year, rose to the rank of Cadet Major as the Regimental Operations Officer, and completed his B.S. Biology degree while in the school's Honors Program. However, these were not the most important things happening in John's life.
In December of his junior year at The Citadel, Caroline Spigner was asked by John if she would marry him. She said yes. John had met Caroline the first day of 8th grade Algebra class when he noticed she might need help as the new girl in school, and they would become high school sweethearts. Married on May 24, 1997, the week following college graduation, they moved to Columbia where John began the University of South Carolina School of Medicine later that summer. Throughout medical school, John embraced the principles inherent in family medicine and considered his skills and passions were best suited for this specialty. In 2001, John, Caroline, and their one-year-old daughter Elizabeth moved to Florence where he completed his residency at the McLeod Family Medicine program. Instructed and mentored by clinicians with a passion for patients and the profession, it was here that John developed a heart for independent family medicine practiced in local communities. Medical mentors Dr. William Hester instilled an appreciation for and commitment to education and organized medicine, and Dr. Hilton Terrell broadened the mind toward the physician's ethical responsibility and freedom of medical practice. John served as Chief Medical Resident his third year. Trained during an era of greater resident opportunities to moonlight, John traveled the eastern half of South Carolina for two years working in various hospitals, offices, and clinics. Caroline and John's young family moved to Hartsville in 2004 and was also growing, having added sons John IV (Johnny) and David who were both born in Florence. Opportunities to help plant a new church and join a healthy medical practice were driving forces in their decision to move to the "Jewel of the Pee Dee."
John joined a hospital-owned practice with Dr. William Long, a good friend whom he had met in medical school and whose continued professional relationship throughout residency and private practice has been vital. During these early years in Hartsville, daughters Mari Grace and Catherine were born at Carolina Pines Medical Center, and John remained involved in the local community by becoming an Elder at Hartsville Presbyterian Church in 2007 and President of the Hartsville Rotary Club in 2012. By 2010, Drs. Long and Ropp had ventured out and founded Palmetto Family Medicine and Senior Care where they remain in practice today. Dr. Ropp considers the emergence of the hospitalist specialties, role of electronic health records, and re-utilization of scribes the greatest changes that have affected his practice. During this same time, John began getting more involved in hospice care. He added a Board Qualification in Hospice and Palliative Medicine to his Family Medicine Certification in 2012. Locally, Dr. Ropp has volunteered at the Free Medicine Clinic of Darlington County since 2005 and now serves as its Medical Director.
In his early practice career, Dr. Ropp remained an active SCMA member, attended Annual Meetings each year, and joined the Young Physician Section, eventually becoming its Chair and then YPS Board Trustee in 2008. This position introduced him to the SCMA Bioethics Committee where he served for several years before helping the SCMA become a founding member of the South Carolina Care for the Seriously Ill (CSI) Coalition. He has served as Chairman of CSI since 2010 and the highlight of his tenure has been the emergence of Advance Care Planning initiatives such as My Life My Choices and the Physician Orders for Scope of Treatment (POST). Dr. Ropp was later elected as the SCMA District Trustee from the Florence area, Executive Committee At-Large Member in 2014, Vice Chairman in 2016, and Chairman in 2018. The Board of Trustees, acting in place of the House of Delegates in 2020 due to the COVID-19 pandemic, elected him President-Elect of the SCMA.
Coinciding with these state and local efforts, Dr. Ropp's interest in the business aspects of healthcare continued to grow and led to his startup of a consulting business, new hospice company, and completion of an M.B.A. in Healthcare degree from George Washington University in 2015. These experiences have allowed him to integrate business principles with clinical care as the Executive Director of Medical Services for Agape Care Hospice and as the founder of Helping People Technologies, LLC, a healthcare tech company.
John's passion remains working with his patients and medical staff, church family, and other local and statewide groups because the principles of family medicine apply to all these efforts. However, the best part of his day is heading home to Caroline and their children. He also enjoys long walks, playing the occasional round of golf or driving range, doing push-ups, teaching Sunday School, and reading the Bible and Wall Street Journal.
Dr. Ropp is humbled and excited to serve as the next President of the SCMA and is grateful for the opportunity to serve the physicians and patients of South Carolina in this position. John would like to thank his wife Caroline and children (Elizabeth, Johnny, David, Mari Grace, and Catherine) for their love and support, as well as his parents, Linda and John Ropp, parents-in-law Colleen and Michael Spigner, sisters and brothers-in-law, practice partner Dr. William Long, Past Presidents of the SCMA, and other friends on the Board of Trustees and in the Association.
---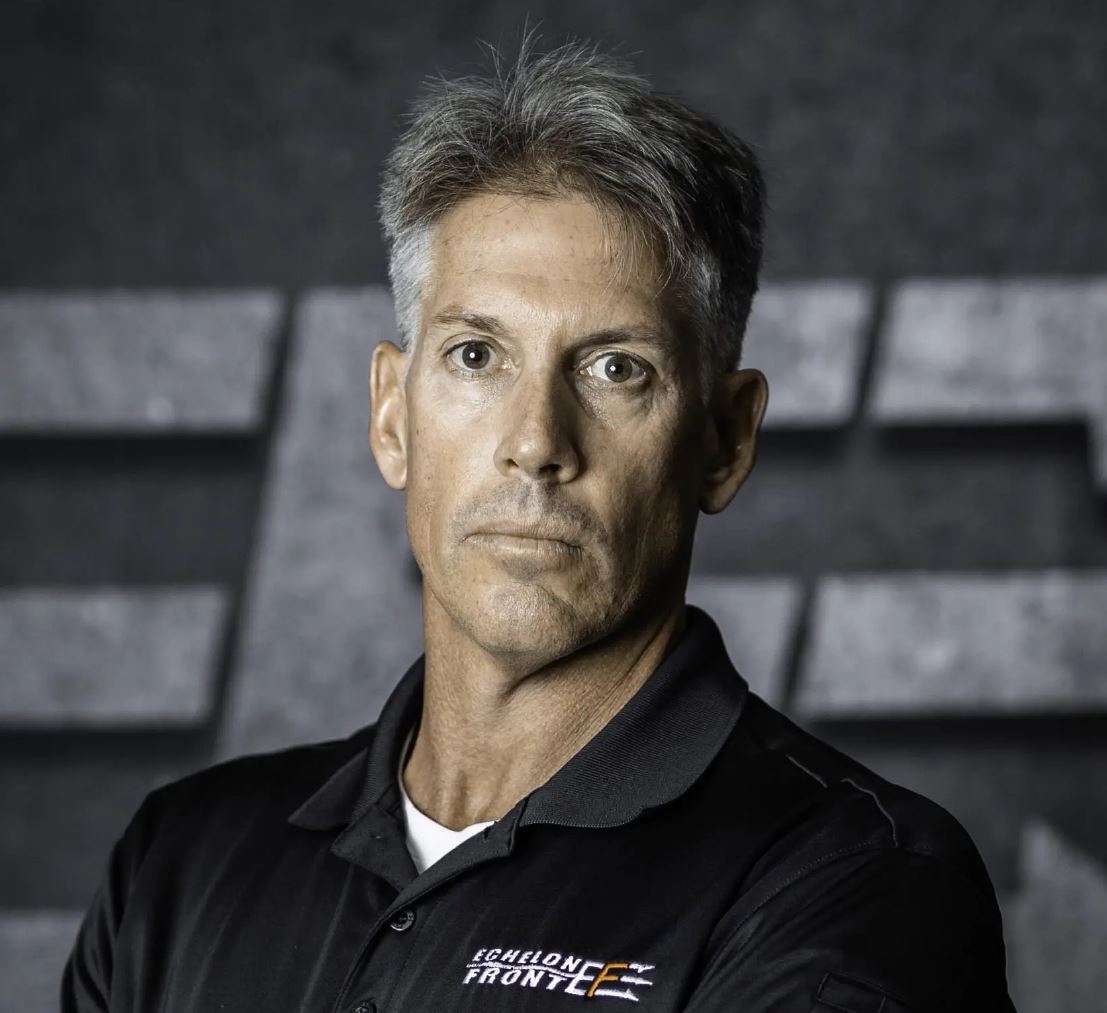 Steve Ward
Steve Ward is a former U.S. Navy SEAL, combat leader and currently a leadership instructor at Echelon Front. Steve spent almost 30 years in the SEAL Teams with eleven deployments across the globe. Steve brings unmatched experience in demonstrating combat leadership in dynamic environments, building winning teams, and developing relationships across all levels of an organization. Steve operated in violent urban environments in both Iraq and Afghanistan, seeing first-hand the power of applying the leadership lessons taught at Echelon Front.
Steve brings a unique front-line perspective coupled with executive leadership experience, starting his military career as a front-line SEAL sniper and finishing as the Command Master Chief of Naval Special Warfare Group One. His Task Unit relieved Task Unit Bruiser in Ramadi in October 2006. When he returned from that deployment he went to work for Jocko as a lead instructor at the SEAL training command. In his role, he consistently innovated training techniques to improve training and challenge SEAL units in preparation for the real-world battlefield.
At Group One, he provided leadership and guidance to the 4 West Coast SEAL Teams, managing the supply chain and training to equip and prepare dozens of SEAL units for deployment across the globe. He is the recipient of three Bronze Stars, two Defense Meritorious Service Medals and three Meritorious Service Medals and numerous other awards. He serves as a leadership instructor, speaker, and strategic advisor at Echelon Front.
---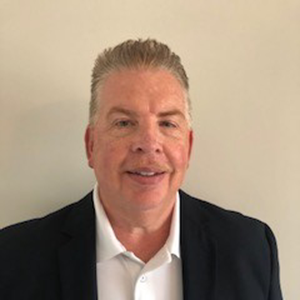 Lowell Rhodes
Lowell Rhodes is a Technology Consultant with WTS based in Myrtle Beach. Lowell earned his bachelor's degree from the University of North Carolina at Chapel Hill. Lowell has been in sales for 35 years and in the technology field for 15 years. He has held a number of industry certifications over the years from companies like Cisco, Sonicwall and Dell. His passion lies in helping companies be more secure, efficient and productive. Lowell enjoys golf, pickleball and travel. Lowell and his wife Lea live in Myrtle Beach and have two adult children, Trevor (29) and Ashlyn (26).
---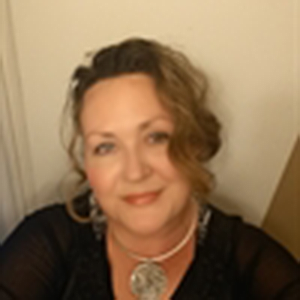 Renee Alexander
Renee Alexander specializes in leadership and organizational development. She works with new and seasoned leaders to support their business, professional and personal goals. She is also a skilled facilitator and mediator when teams need assistance working through change and difficult conversations. She has facilitated leadership training for healthcare, law enforcement and architecture professionals.

Renee received her Master Coach designation for Enneagram in 2019, and she loves sharing what she has learned over the past 10 years from being a student and coach of the tool. She earned her Masters degree from Clemson University in Human Resource Development and her Bachelor's degree from Erskine College in English and Secondary Education.

She currently serves as Governor-Elect for SCMGMA and President of the Greenville Chapter.
---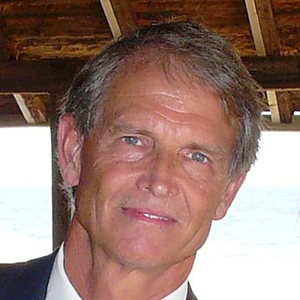 Julian Bobbitt
As Head of the Health Law Group at Smith Anderson, Julian D. ("Bo") Bobbitt, Jr., has over 30 years' experience in providing experienced strategic counsel and sophisticated legal advice to assist health care providers and organizations successfully navigate the business, cultural, regulatory, and legal minefields confronting them. Through his legal practice at Smith Anderson, Bo has overseen the formation of over 30 clinically-integrated Physician Organizations and Physician Hospital Organizations and over a dozen MSSP and Next Gen ACOs.
While Bo continues to address the value-based care legal issues through his relationship with the Smith Anderson law firm, he recognized an unmet need for experienced strategic insight in value-based integrated population health. VHP was thus started to leverage Bo's demonstrated strategic consulting skills.
While versed in antitrust, Stark, anti-kickback regulations, managed care contracting, and HIPAA and related privacy and security laws, Bo knows that effective strategic counsel depends not only on solid legal analysis, but also a deep understanding of the unique new elements required for a successful transformation to value-based care and a business's operations and objectives. It is his reputation for combining sound legal judgment and savvy business acumen that earned him professional recognition as a member of The Best Lawyers in America © (1997-2017), among other accolades.
Credited nationally for his authorship of one of the leading ACO development guides for providers ("The ACO Guide: How to Identify and Implement the Essential Elements for Accountable Care Organization Success"), Bo is frequently invited to address medical audiences on best practices in value based care and change management. As a recognized "change agent" in care delivery innovations, Bo has both the insight and foresight to help clients navigate a complex and changing market. He brings these skills and his passion to help the health providers meet their professional and financial goals through Value Health Partners.
---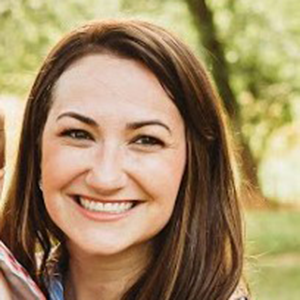 Beth Hyman
Beth Hyman is a Consultant in the Healthcare Services Group at WebsterRogers, LLP. With a local presence since 1984, WebsterRogers LLP is a leading South Carolina-based accounting and consulting firm and works with a variety of healthcare organizations, including medical practices, individual physicians, ambulatory surgery centers, dentists and orthodontists.
Beth has over a decade of experience in administrative roles within healthcare systems including academic and nonprofit medical centers and physician practice operations where she led numerous projects related to increasing revenue, access and quality of care. In her consulting role, Beth is accountable for developing relationships and providing strategic insights and expertise regarding operational decisions directly impacting providers and patients, and driving quality of care and revenue for organizations.
As a strategist and leader, Beth is known to take pride in her ability to connect with her team using a hands-on approach - resulting in positive communication and strong relationships.
---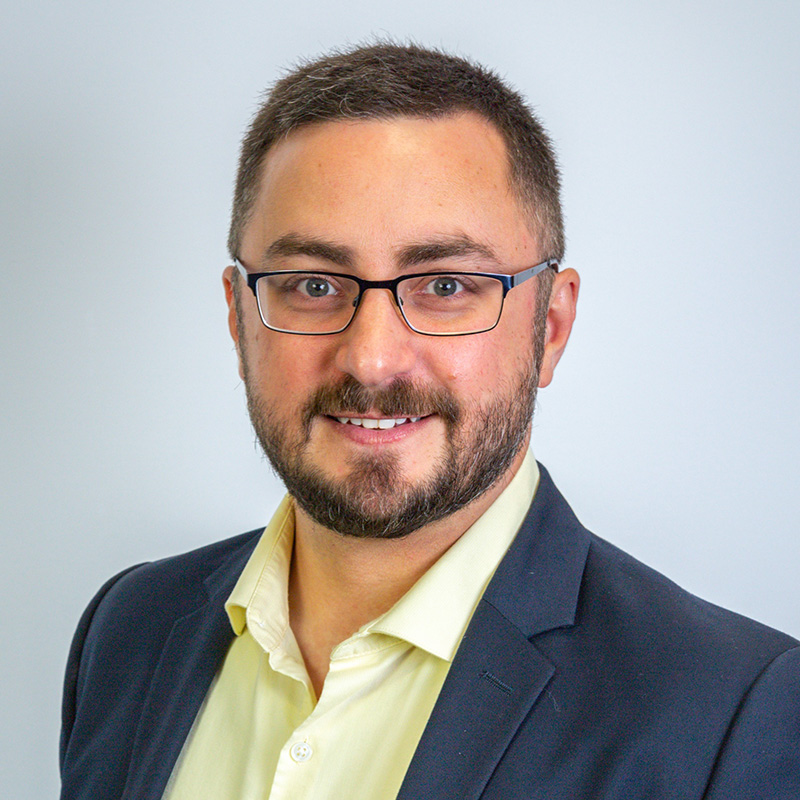 Josh Drago
Josh Drago, CRCR, joined the firm in October of 2018 as a Consultant in the Healthcare Services Group. He has a decade and a half of experience in the acute-care hospital, outpatient surgery, physician practices, urgent care, and long term care settings. Since joining WebsterRogers, Josh has focused primarily on clients' operational success and revenue cycle improvement, as well as compliance, third party chart audits, and MIPS reporting. Most recently, Josh has been a key player in helping clients understand and navigate the COVID-19 Pandemic and the Provider Relief Fund.
MANAGEMENT EXPERIENCE
• Primary Care Physician Practice
• Urgent Care
• Outpatient Surgical Services
• Acute Care Hospital
• Sub-acute Rehab
• Long Term Care
EDUCATION
Bachelor's of Science in International Business - Southern New Hampshire University